Crowdinvesting is a simple way of providing funds for farming, living and working container unit developers & clients.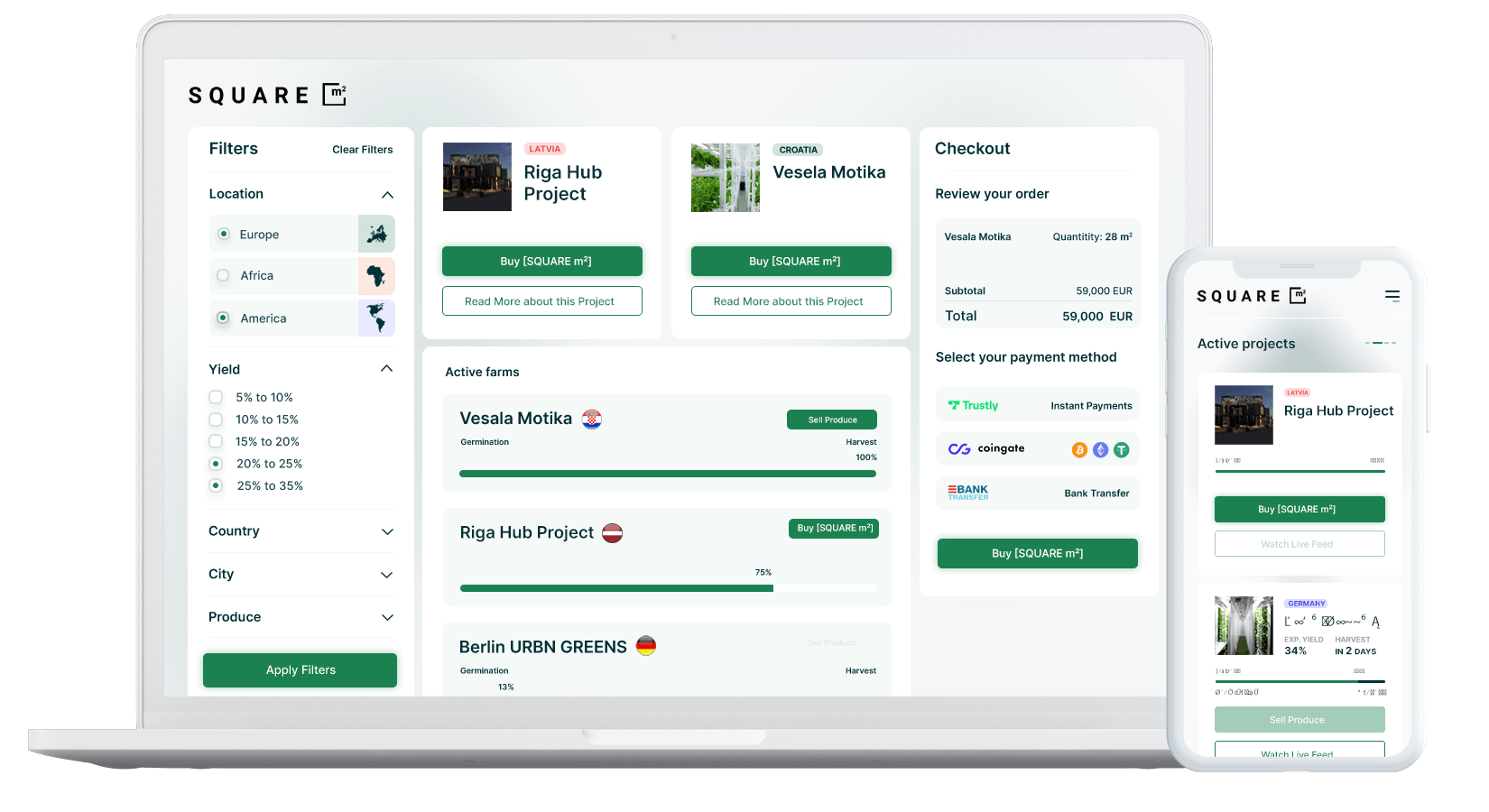 Secure by Default
Your investments are secured and regulated by the CFA, Escrow accounts.
Transparent by Design
For transparency you can follow each farm 24/7, production timeline, other project deployments and ongoing operations.
Fair on Purpose
Securing food chain and helping other container project communities all around the globe.
How does Crowdinvesting work?

Crowdinvesting income isn't dependant on the general condition of the industry or the overall financial markets. The expected income of every investors revenue is shown at the time of harvest sales or rental unit almost real time.
Become an investor with a minimum of € 2,000
Rent from living/working or farm revenue is conditional. The expected income of every transaction is shown at the end of the calendar month.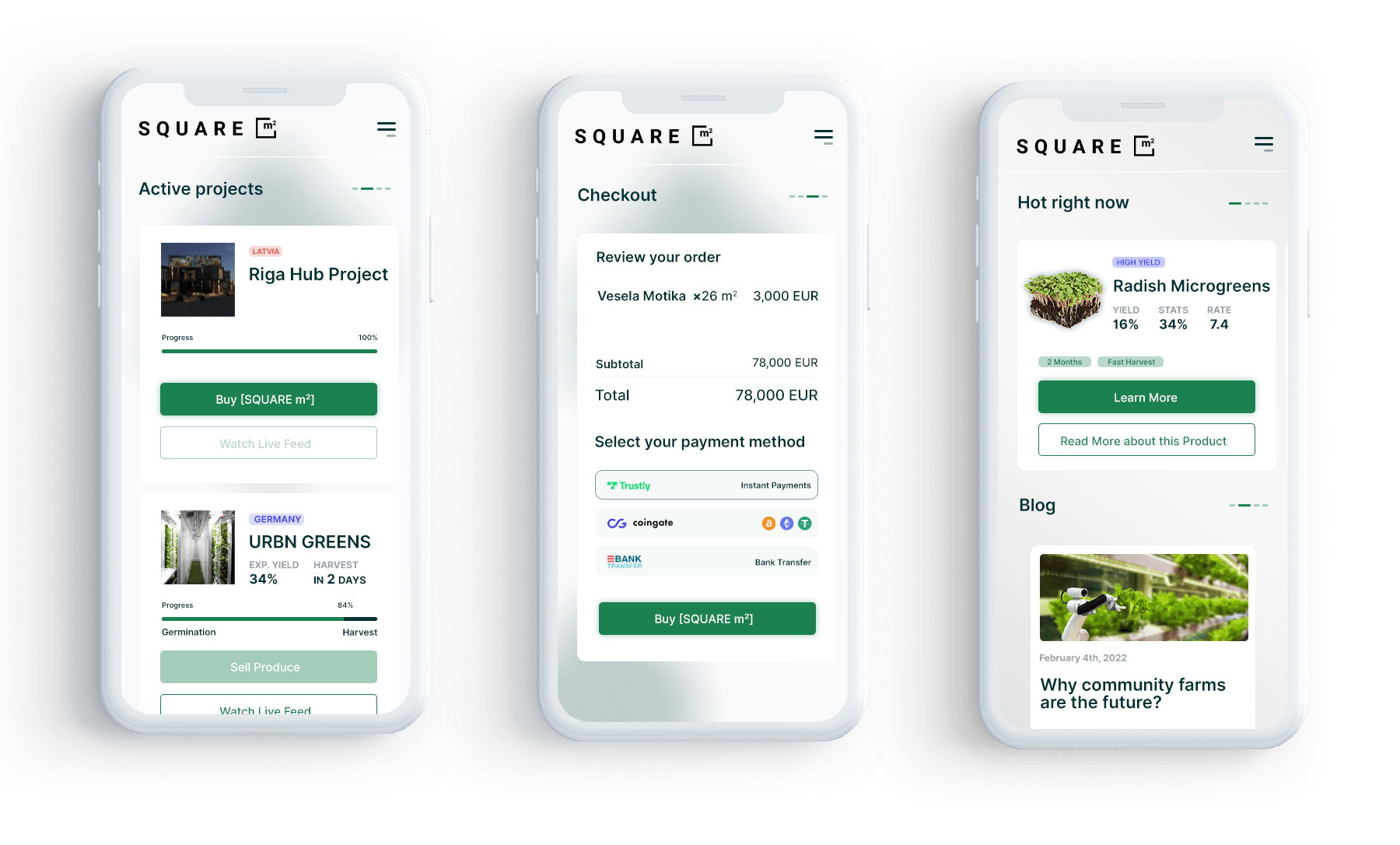 Investor virtually owns a space in physical container space that works as a passive income steam.
Real case study for container farm
Unit cost 40'HC container farm - € 69,000.00. Production volume per month - 500 kg. Calculation was made with a € 40 per kg selling price (Depending on the crops gown, location, price can vary from € 25 to € 140)
Real case study for AirBnB rental project
The investors are a co-owners of a ready, fully functioning hotel facility, providing permanent passive income with documented in 2022* ROI 22%. Creation of an internal booking system and registration at Hotel.com, Booking.com and AirBnb.com